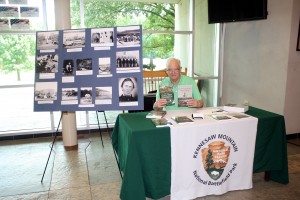 The first booksigning with a new book is exciting. It is also stressful. All authors ask themselves "Will the book sell?"
The first signing of Confederate Soldiers in the American Civil War was at Chickamauga & Chattanooga National Military Park. The next day we were at Kennesaw Mountain National Battlefield Park. Both events were successful.  Both parks also had copies of The New Civil War Handbook which also sold well.
Thanks to the Eastern National Bookstore staff and the rangers at both these parks for their help in making both events successful.